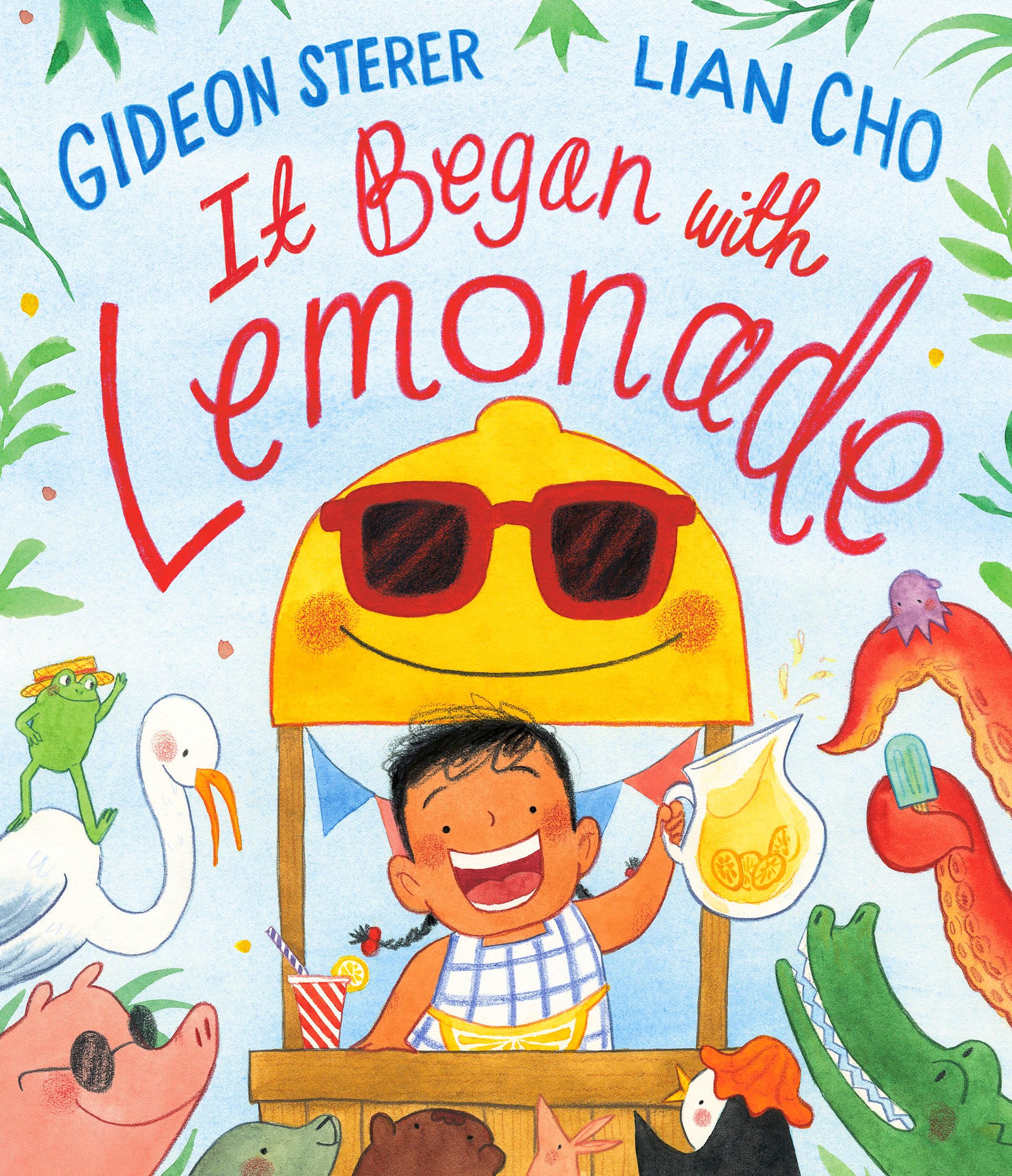 It Began with Lemonade 


Written by Gideon Sterer | May 25 2021
Published by Dial Books for Young Readers
This imaginative, colorful tale of making (and selling!) lemonade from life's lemons is not too sour and not too sweet.
One scorching hot summer day, a spunky young girl decides to sell lemonade . . . only to find there are too many other young entrepreneurs on her street with the same idea. So she sets off with her lemonade stand and ends up at the river's edge, where she discovers a most unexpected, quirky, and very thirsty clientele.
★ "Children will rejoice at Sterer's blissful text, introducing customer after customer, while Cho's illustrations fill the pages . . . With pages to pore over, this essential purchase will leave readers thirsty, exhilarated, and full of plans of their own." —School Library Journal, starred review

★ "Sterer writes a make-lemonade story with a twist… The unexpected developments feel dreamy, too, as Cho's sprightly art, filled with invention and wit, give still more charm to a story about doing one's best with what one's given, and of transitioning from city to wilderness."
—Publishers Weekly, starred review
"Bright cartoon illustrations are full of funny details, and the alliterative text begs to be read aloud . . . Encouragement for moguls-to-be and fun for everyone else." —Kirkus

"With pigtails bouncing and wide smile grinning (and then grimacing), our young entrepreneur brings a frantic energy to the scene, pushing and then chasing her homemade stand (topped with a bespectacled lemon with its own delightful expressions) through scenes vibrant with urban chaos and then pastoral sunniness." —BCCB